Social Media Marketing

Company in  Bangalore
The Xiphy Digital is an expert social media marketing agency in Bangalore. Grow your business and brand professionally, we will manage your social media marketing campaigns across the platforms Facebook, Instagram, Twitter, LinkedIn, and more
Get Your Free Consultation
Importance of social media marketing
Social Media Management is the method of handling your online existence on social media platforms by building, spreading, and evaluating the content you post. Handling Social Media also comprises interacting and reaching out to social media users. As an expert social media marketing agency in Bangalore, we have the right knowledge in finding the appropriate subject audience in various social media channels and attaining remarkable results to benefit you in your business goals.
Social media channels are a great way to reach your target market on various platforms for distinct purposes. Not using those channels fully can result in missed opportunities. However, if you are conscientiously running campaigns on social media, failing to reply to the leads immediately without delay, after they have contacted you, will reduce the possibility of converting them. We aim to make social media marketing skills appealing and accessible to modern consumers worldwide. Trust us, it is our tried and tested remedy.
Why choose the
Xiphy Digital

agency as your social media marketing company
There has been a constant revolution in the world of social media, and a lot of factors comprehensively address the results you get through it. Social media marketing has made its presence in every organization's sales and marketing roadmap. Our passionate group of Digital Marketing experts who has ideas "THAT MERITED ATTENTION", realize the potential of social media, display a productive attitude, and come together to produce amazing digital marketing campaigns for brands.
Our suite of solutions helped many businesses maximize their transaction capacity. With Xiphy Digital Social Media Marketing Expertise, Power your website with all the features to take your brand to the next level. Allow us to take your website into a revenue generator. Furthermore, leverage our Digital Marketing Team to engage customers via Social media to drive Sales.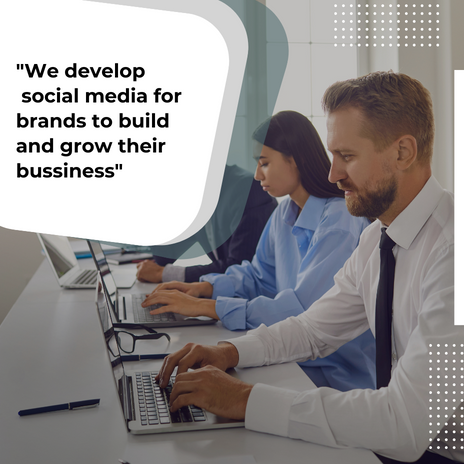 Benefits of Social Media marketing services
Social media marketing increases brand awareness, it creates a platform to create a community for people who are interested in specific things. Social media advertising helps brands not only to reach more people but also to increase their revenue. To help businesses, social media platforms provide dashboards that show analytics and campaign performance data.
Cost effective and High opportunity
An important benefit of social media is that it is free to join. This helps in increasing the number of people who also have an interest in your business. Social media advertising will target these audiences who can be your potential customer. Most social media networks offer paid promotions for businesses, but it is still incredibly cost-effective to advertise on social platforms when these other factors are taken into consideration.
Lead Generation
For businesses who are ready to move beyond brand awareness and engagement, knowing how to generate more leads on social media is more important. We will define the target audience before starting the campaign. After generating leads in social media, Xiphy Digitals will nurture these leads, including taking them across the sales funnel. At Xiphy Digital we believe that the quality of leads is more important than the number of leads generated on social media
User Trends
As per Forbes, 78% of users has been reported that their purchasing behavior is influenced by Ephemeral content. Ephemeral content is trending content available for a set period of time and it is temporary. At Xiphy Digital, we will identify these popular content frequently and make them relevant to our brand. This way brands will be able to reach more people organically and increase their visibility.
 Get A Free Social Media Audit
Social Media Marketing Process We Follow
Social media is a vital marketing channel for businesses ranging from small size to big enterprises. A few years ago brands used to think "why should our business use social media?", but now it is being replaced with, "how to grow our business with social media marketing?".As social media marketers, this makes us very excited. We have defined a set of processes to connect and engage the audience in social media.
Set Goals:


A key part of building a business using social media marketing is setting targeted goals and developing your social media marketing strategy in the right direction. Spending time to identify the right social media goals will help you to get the most out of social media marketing campaigns.

 

Choose Platforms:


A key part of building a business using social media marketing is setting targeted goals and developing your social media marketing strategy in the right direction. Spending time to identify the right social media goals will help you to get the most out of social media marketing campaigns.

Choose Audience: 


A target audience refers to the group of people that are most likely to be interested in your brand. We will create personas to identify your audience. These personas match people who will resonate with your products and your brand.
Create Content:


Creating the right content helps you to target the right audience, we will generate content ideas that appeal to your buyer persona. These ideas will be converted into images, infographics, videos, and other formats that can be impactful.

Support & Engage:


social media is the number one choice for customer care, Customers expect brands to engage and support them whenever they are in need of some information about a product/service. we will not only respond but also build credibility.

Measure Results


To improve your performance on social media, measurement of metrics is really important. We will measure the engagement rate, follower growth, and campaign performance and create a comprehensive report which helps you to take decisions.

immediately. This not only saves budget but also gives quality output
Our Social Media Marketing Services
Social Media advertising
Social media advertising is a quick and effective way to connect with your targetted audience and boost your marketing campaigns. Our social media experts will work with your team to understand your business goal and determine the social media ads strategy that will give you the best ROI. We'll make sure that your ad runs on the right social media channels and that it's targeted to the right audience.
Digital PR
Digital PR is to create awareness about your business by building a backlink profile, Adding backlinks also helps you to boost your website rank on the search engine results page. We'll start your Digital PR campaign by analyzing sites where people in your target market are spending their time online. Then, we'll help you to earn backlinks and become a part of those communities so which results in more visits to your website.
Social Media Management
In social media management, we will first find out the social media channel that suits your brand because not all social media sites are created equal. Some of these channels are intended for specific business models. After finding out the social media channels, we will set goals, identify the type of content to be posted and boost your brand on social media.
Interactive Campaigns
Interactive campaigns deal with contests, quizzes, surveys, and chats. Based on the goals we might initiate a photo contest that asks people in your target market to share a creative picture along with your product. Additionally, we might also run a video contest that highlights your product or service. Quizzes and surveys are another great way to build engagement. We'll set up quizzes and surveys that will bring people to your website.
Sharat and his team at Xiphy Digital are fantastic, they are responsible, knowledgeable, and very strategic. Highly recommend it for businesses wanting to take their site and SEO to the next level. 
These guys are amazing, they know what they are talking about. They have all premium tools and this is one shop stop for all marketing activities that include SEO, Facebook, Google, and beyond.
Total professionals from the start to finish, I worked with Xiphy Digital to get my business noticed online, and my business greatly benefited from online advertising,
Thank you for helping out!
What is the difference between Facebook Business Manager, Ads Manager and Power Editor?
 A Facebook Business Manager account is much needed when there are too many business pages to be maintained. For example, It is useful for companies that have multiple branches, locations, or units within their organization. Power editor is for professional use and more advanced version of Ads Manager, while Ad manager is simpler and sufficient for a single account.
What is the difference between Social media post and Social media ads?
Social media ads refer to paid marketing where the business goals are met very quickly. Social media posts are organic, they will engage the people who are following your business and also reach out to people who are interested in your post content.
How often should I post in social media platforms?
Posting more often on social media platforms results in losing followers, Users like engaging with their favorite brands but they don't like their feed filled with one particular brand alone. Scheduling 3-4 posts a week seems to be the steadiest strategy for most brands.
Can I delete bad comments or reviews on social media?
It completely depends on the social media platform that you are using. You can delete comments from Instagram, Pinterest, YouTube, and LinkedIn. However, you cannot delete the comments from Facebook and Twitter.
How much money should I be spending on social media marketing?
There is no exact number, but to get started generating leads or to achieve your business objectives, you should spend at least 10$ a day on each social media platform. Of course, more spending will get you more results, but little spending can go a long way. We recommend starting with a lower budget and testing ads to see what works best for your brand.
Are PPC results measurable?Which social platforms should I choose for my business?
You have to create your brand persona because every brand is unique, deciding which social media platform(s) relies on factors like where your audience is spending more time, what products and/or services your business provides, and the goals you wish to achieve.
Let's Start Something new

Say Hello!